Join us and become a key player in the energy future of the country and Europe.
Work with Italgas, where Innovation takes place
We like to innovate and change perspective, to grow together.
We believe that at the heart of innovation are unique talents. If you have creative ideas, passion and dedication, join us! We are looking for people throughout Italy who are able to meet the challenges of the energy transition and the sectors in which we operate: gas and water distribution, energy efficiency and gas sales in Sardinia.
Whatever your talents, we will provide you with the tools to enhance your skills and knowledge in a positive and inclusive working environment.
Discover the Career Portal and Apply
Visit the new space dedicated to job opportunities within the Italgas Group, we are waiting for you!
Find out more
The values and talents we are looking for
Our Group is multi-business and is present throughout Italy. If you are a young talent, follow your passions and apply for the position closest to your ambitions. We are looking for people with strong ethical values, excellent collaboration skills, with energy, proactivity and a great propensity to think outside the box.
We are looking for people ready to take on the challenges of a constantly evolving context: in Corporate, in Business, in the Technological field.
How to join the Italgas Group?
Application
Discover the open positions on our Career Portal or on our LinkedIn and Candidate channel.
Furthermore, if you are a student or a recent graduate, discover the opportunities designed for you, we have many partnerships with prestigious schools and universities and we participate in many placement events, such as career days.
Screening
We carefully examine the CVs and applications received with the aim of identifying the profiles most in line with the open positions. Candidates deemed suitable will facea selection process which includes:
Call to get to know the Talent Acquisition Team to examine the skills and interest in the proposed roles.
Assessment and motivational path managed by the Talent Acquisition interview team.
The candidate who has passed the first phase is contacted for a second technical interview, managed by the Function Manager and the Personnel Manager of reference.
Upon the overcoming of the two phases, the person is contacted for the last interview by the Personnel Manager of reference for the formalization of the recruitment.
Onboarding
We guide new hires to discover the Group and the responsibilities of the role. We provide training and orientation courses to provide the necessary tools to understand the business and learn about our ethical and sustainability values.
Discover the job opportunities and apply!
Here we present some new job opportunities that characterize our Group; since our business is mainly concentrated on the national territory, take a look also at the latest vacancies on the Italian website or our LinkedIn channel and apply by email or LinkedIn for each company of the Italgas Group.
New profiles for the Digital Factory
Italgas reconfirms its position as a Group at the forefront of the European panorama of gas distributors and reference model also in the field of innovation.
In fact, one of the main challenges of our Strategic Plan is technological innovation to which Italgas has allocated huge investments for the digitization of the network and processes. The project, which will produce important improvements in terms of infrastructure management, efficiency and quality of service, has already seen the creation of new "physical" spaces for technological innovation: in the new Digital Factory multifunctional team are called to develop new IT solutions in Agile and Time-Boxed mode aimed at transforming business processes identified by the business.
In this context, Italgas has launched a program to introduce new professional figures to its work teams:
– Delivery Manager (Scrum Master)
– User Experience Designer (UX)
Below are the descriptions of the profiles you are looking for.
Delivery Manager (Scrum Master)
Within the Digital Factory teams, Delivery Managers are responsible for the "delivery" activity, the respect of deadlines, the correct execution of processes and the timely resolution of impediments; they work in close contact with Business Owners and ensure effective communication between all actors involved, they carry out the coaching activities of team members on Agile methodologies and practices – facilitating the implementation of Scrum practices – and the continuous improvement of processes and objectives.
Location and team: 
Milan
The figure will be included in the Digital Factory area and will work in multifunctional teams composed of people with different skills and experience belonging to different company areas (e.g. ICT, Technical, Commercial, Communication, etc.) according to the specific project objectives.
Preferential requirements: 
Degree in engineering-scientific disciplines
Experience of 6-8 years in IT consulting companies
Main duties: 
Supervise the finalisation of project deliverables within the defined timeframe and through appropriate use of the Agile methodology
Work closely with the Business Owner to define the roadmap and plan and assign project priorities
Successfully manage team resources (budget, time, people and related skills)
Ensure that all deliverables are characterized by an appropriate level of quality (alpha / beta / production release)
Lead the team and organization in the use of Scrum and Agile methodology and practices
Drive daily stand-ups; backlog refinement and Sprint planning, review and retrospective to ensure the involvement of the entire team
Remove impediments (e.g. cultural barriers, logistical problems) so that the team can be focused on delivery
Fostering close cooperation between all team members, facilitating communication and collaboration throughout the team and between all stakeholders
Key skills: 
Experience
Ability to work with the Business Owner to ensure the timely completion of the work by the product development team and its proper understanding by stakeholders
Competence in tools (board and tracking tools in general) and Agile practices (planning and review, team velocity monitoring), speed of reaction to change
Experience and ability to lead the team in overcoming organizational obstacles allowing the timely completion of Sprints
Previous developer experience preferred
 Agile Experience 
Experience in Agile Development, preferably as Scrum Master (or similar)
Ability to teach the team the Agile practices and ensure compliance with the main methodologies to ensure effective delivery on schedule
Technical Skills 
Consolidated experience in the development of complex systems with particular reference to the WEB and Mobile App area
Ability to define complex system architectures aimed at the distribution of information via WEB and mobile apps
Excellent knowledge of the architectures of complex SW systems (cloud-based, virtualized and non-virtualized) and their underlying technologies (virtualizers, containers, etc.)
Extensive experience in the design and implementation of DWH, Business Intelligence systems and related core technologies (DBMS; BI tools, etc.)
Knowledge of Microservices-based architectures
Soft Skill 
High communication and transfer capabilities of complex messages and new concepts
Ability to predict and manage critical situations and team conflict management, high mediation skills
Assertiveness – ability to make the best choices for the team
High level of energy and passion that can influence colleagues
Ability to create trust within the team in working relationships, contributing to the development of a comfortable and effective working environment
Analytical and problem solving skills
Apply by the end of 2022 sending an email to selezione.personale@italgas.it or uploading your CV online from our career portal.
Please refer to our Talent Attraction Team for this application:
– Silvia Caccia:  silvia.caccia@italgas.it; LinkedIn profile
– Silvia Betta: silvia.betta@italgas.it ; LinkedIn profile
User Experience Designer (UX
Within the Digital Factory teams, UX Designers are responsible for conducting end-user research, identifying visual solutions based on business needs and user opinions. They design intuitive multi-channel experiences, develop wireframes and graphic/visual designs, and constantly validate solutions with users. They have a wide and solid experience in design (theoretical and practical); they are constantly updated on reference patterns and able to identify and analyze emerging trends and best practices.
Location and team:
Milan
The figure will be included in the Digital Factory area and will work in multifunctional teams composed of people with different skills and experience belonging to different company areas (e.g. ICT, Technical, Commercial, Communication, etc.) according to the specific project objectives.
Preferential requirements: 
Degree in engineering-scientific disciplines
Experience of 4-5 years in IT consultancy companies or research and development areas
Main duties: 
Manage user-centered design solutions
Conduct research activities on users to perform analysis, define "Personas", map user journeys
Develop new product concepts, storyboards, interactive design flows and graphic prototypes to clearly articulate design solutions
Create effective graphic designs that align with company and brand standards
Conducting concept tests and usage tests to validate and improve design solutions interactively
Actively collaborate with Agile team members to ensure the feasibility of design solutions and their accurate implementation
Define user experience evaluation metrics and report on UX improvements
Key skills: 
Experience 
Ability to plan, conduct and synthesize user research and usage tests
Ability to create interactive design solutions for web and mobile applications
Create coherent and distinctive digital experiences for different platforms, devices and IT channels
Previous experience in visual design, creating effective and high quality IT graphic prototypes
Familiarity in working with multi-channel and multi-platform design paradigms
Experience in planning and conducting user searches at various stages of the design process
User research, interaction design, visual design skills
 Agile Experience 
Experience in the design of consumer applications for web and portable devices
Consolidated experience within design teams working in the Agile field
 Technical Skills 
Using UX tools (e.g. Axure, Omnigraffle, Balsamiq) and presentation tools (e.g. Keynote and Powerpoint)
Management of omnichannel projects involving multiple communication and/or conversion touchpoints
Excellent knowledge of the UX methodology: heuristic evaluation, stakeholder interviews, user tests, surveys, focus groups, personas, scenarios and customer journey, card sorting, co-design workshops
Knowledge of current web technologies and principles such as: responsive design, front-end development (HTML, CSS, JavaScript), CMS, Web services, APIs
In-depth knowledge of user-centered design principles
Soft Skill 
High communication skills
Ability to produce high quality creative solutions in a challenging and competitive work environment
Ability to synthesize abstract ideas into tangible design solutions
Ability to solve problems through design
Strong sense of responsibility and proactive end-user support
Openness to taking on new challenges and learning new skills
Collaborative attitude, curiosity, empathy, open-mindedness, innovativeness
Apply by the end of 2022 sending an email to selezione.personale@italgas.it or uploading your CV online from our career portal.
Please refer to our Talent Attraction Team for this application:
– Silvia Caccia:  silvia.caccia@italgas.it; LinkedIn profile
– Silvia Betta: silvia.betta@italgas.it ; LinkedIn profile
"IngegnerE, femminile plurale" (engineer, female plural)
Italgas is committed to promoting and enhancing the presence of women in the company also in the technical and operational areas.
As part of the programs for the insertion of new qualified resources for the structures of the territorial poles, Italgas dedicates special selection sessions to the search for female talents.
The external research concerns girls with a master's degree in engineering in the various specializations (in particular Energy, Civil, Environment and Territory, Management) who will strengthen the areas of engineering, investments, plants engineering and technical services of the Italgas companies present throughout the national territory, with particular reference to engineering, investments, network management, plants engineering. For various locations throughout the Country we are looking for "IngegnerE, femminile plural" (Engineer, female plural) with a master's degree in Engineering (preferably with Energy, Civil, Environment and Territory, Management) to strengthen in particular the business areas of engineering, investments, plants engineering and technical services.
Send your curriculum to the following address: selezione.personale@italgas.it
If you want to send a spontaneous application, write to selezione.personale@italgas.it
We tell you what it means to work in Italgas Group,
through the words of our people.
Different areas, common goals
We work every day to promote the economic and social development of the country and to allow millions of Italians to use an efficient, durable and reliable source of energy.
There are many roles, areas and teams in which we are called to give the best of ourselves, with enthusiasm and passion: in the Digital Factory, in the Polo's Investment Realization department, in the Network Analytics team, in the Project Management unit, in the Special Care team, in network management, in commercial relations, and many others.
Our work is challenging, innovative and engaging.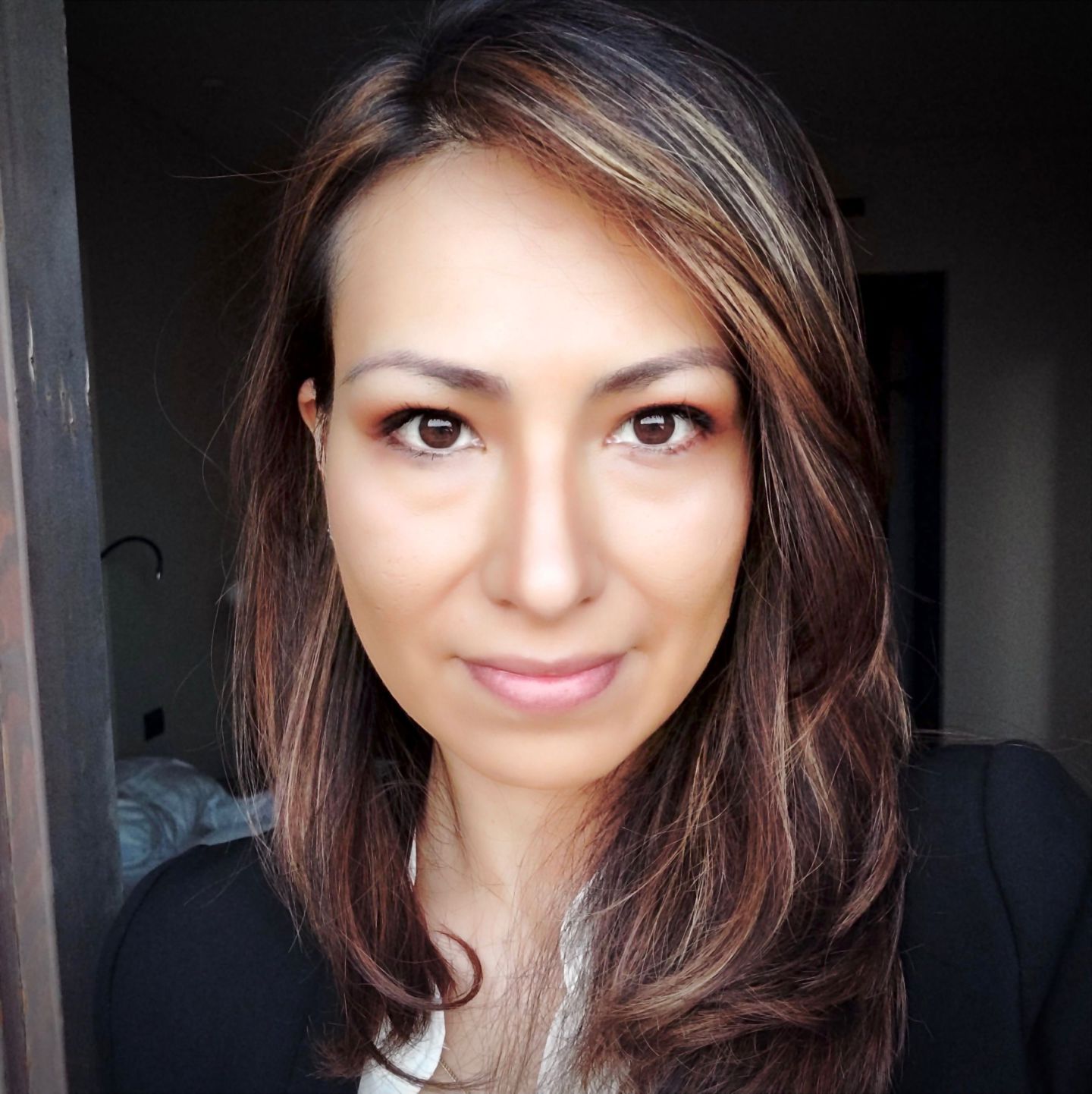 Cynthia Zambrano, Plant and Network Manager, Italgas Reti
What fascinates me most about my work is the absence of a routine and comfort zone: every day new challenges arise requiring innovative solutions to be identified together, leveraging the skills of the whole team.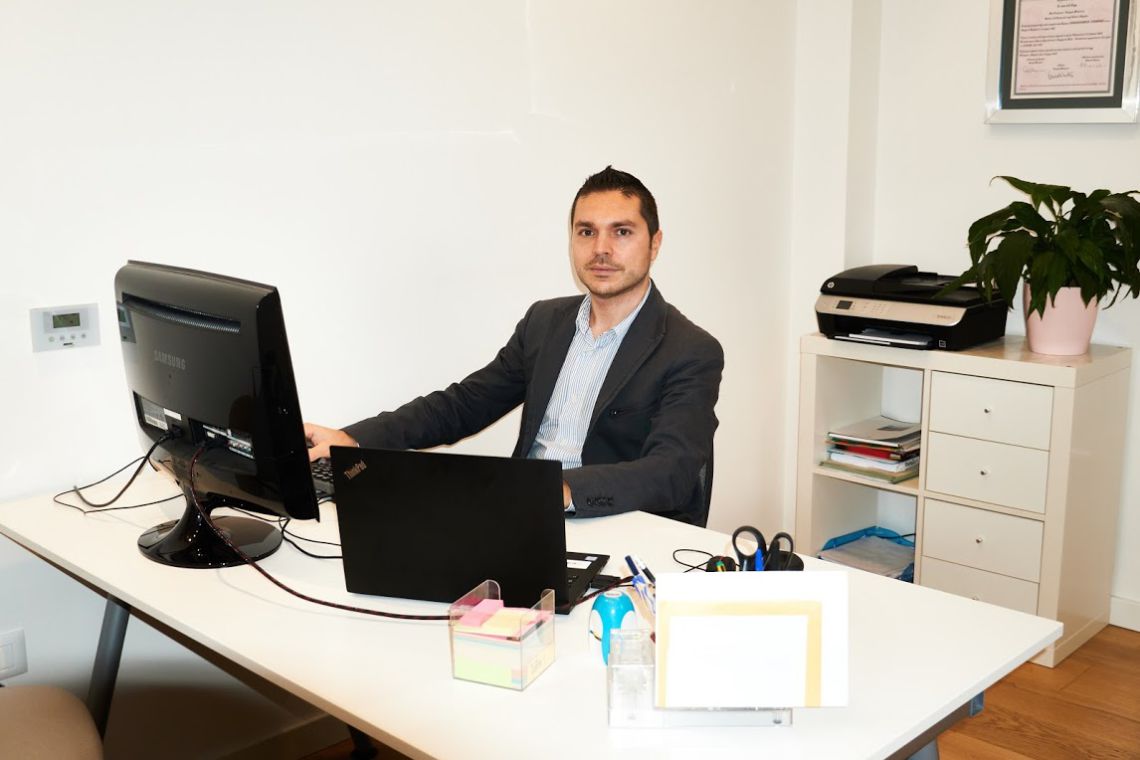 Matteo Cabras, Project Manager IT, Bludigit
My daily activity consists in guiding digital transformation projects, coordinating suppliers and making sure business expectations come to life on systems, creating projects that can bring value.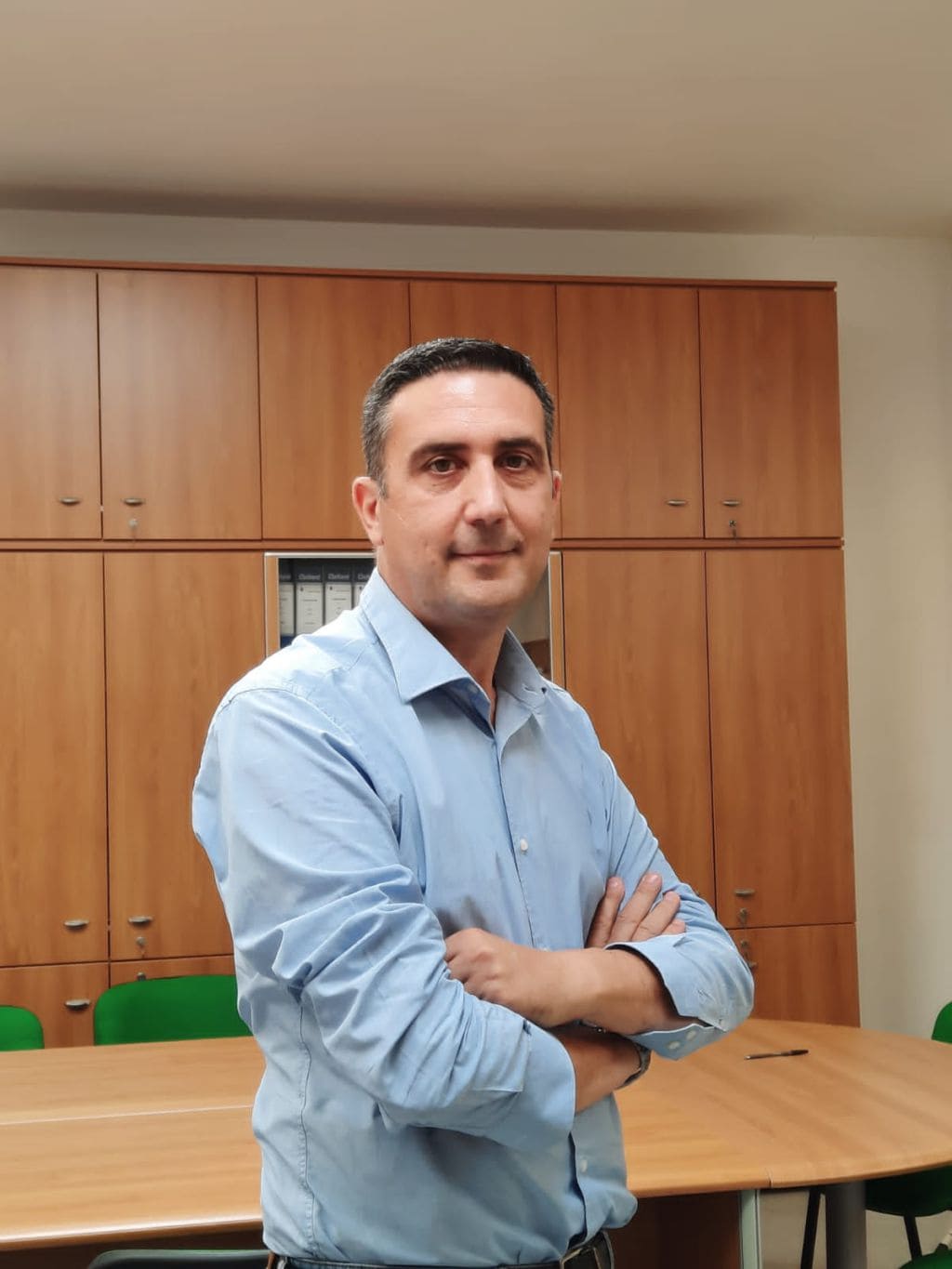 Andrea Davini, Asset Management Manager, Seaside
An innovative aspect of my work is certainly the management of the plants through the remote-control system: it limits movements and allows predictive interventions, preventing any anomalies and reducing interruptions in the provision of the service.
What does it means to work in Italgas Group?
Italgas has always considered its people as its most valuable assets and intends to support them and the Group's industrial increase with actions aimed at their development and growth.
Aware that the main challenges of the digital transformation must involve the people, the Group continues to invest in upskilling and reskilling, with an important focus on digital learning and the identification on the market of resources who can add digital skills. In addition, the insourcing of the Group's main core activities is envisaged, in line with the approach taken in recent years, and the inclusion of new resources aged under 30.
Increasing attention will then be paid to the topics of diversity & inclusion, through focussed initiatives and internal dissemination actions. The gender equality target has an important place among the many human capital challenges.
Development at Italgas is intended to ensure an increase in the skills required by the business strategies. The Company, in fact, provides all employees and collaborators with career opportunities based on merit, professional and managerial expertise and active participation in company development and improvement processes.
According to the voice of our employees, Italgas is a company in change, that looks for continuous improvements, relies on teamwork and looks to the future by focusing on young people.
Watch some short interviews of our employees Maria Vittoria and Nicolas, explaining what it means to be part of Italgas Group.
Remote working in our life
We asked a sample of colleagues to tell us how they are experiencing Remote Working in Italgas and what the impact has been on their personal and professional life.
For many, remote working enabled greater productivity. "It made the everyday, I mean everyday work, much more productive, intense but certainly more comfortable and agile" Silvia, Italgas Reti.
Or it has been a winning stimulus to acquire new digital skills, as for Eleonora, Toscana Energia: "It stimulated me to acquire new IT skills for remote work management, an excellent improvement to reduce the physical distance between myself and colleagues from all over the Group, external collaborators and all those involved in the process."
Someone told us of an improvement in their work-life balance, for example Davide, from Italgas Reti "Remote working accelerated a change already underway and proved an important thesis: working towards objectives, the place and the work tools are not central but functional to achieving the result. Thanks to this new way of working, I have the opportunity to reconcile my private with professional life in the best possible way, reaching goals with more serenity, greater satisfaction and a sense of responsibility."
And finally, thanks to remote working, there are those who could enjoy moments of private life that otherwise they would not have lived. "It gave me the opportunity to bring my daughter to school and to wait for her, except for scheduled meetings, when she leaves the classroom. Unique moment in the life of a father and a manager!" Leo, Italgas Reti.
The internship in Italgas is a training experience that allows students interested in our business a first contact with the working reality, to give pragmatism to the course of study and guide future career choices.
Italgas offers to undergraduates (with priority for degree courses in Engineering, Economics, Computer Science, Law) and graduates enrolled in post-graduate Masters the opportunity to carry out curricular internships according to specific needs and / or areas of business interest.
The internship includes moments of technical study with the assistance of a company tutor to support the student in training-professional activities throughout the period of stay in the structure.
On our LinkedIn channel you will find all up-to-date vacancies and training opportunities, with events dedicated to you.
Apply on Linkedin