Context and growth drivers
Context and growth drivers
The international and Italian energy context is moving towards decarbonisation scenarios in which gas can play a key role. On the other hand, we are the market leader in Italy and will be able to benefit from the ongoing concentration process.
Gas will play a central role in the energy transition
The international context – through COP 21 and the European Union guidelines – and the National Energy Strategy (SEN) require states and energy market players to accelerate the pace towards decarbonisation. In this context, natural gas represents a flexible source that can support the energy transition and facilitate the realistic and economically sustainable achievement of decarbonisation goals.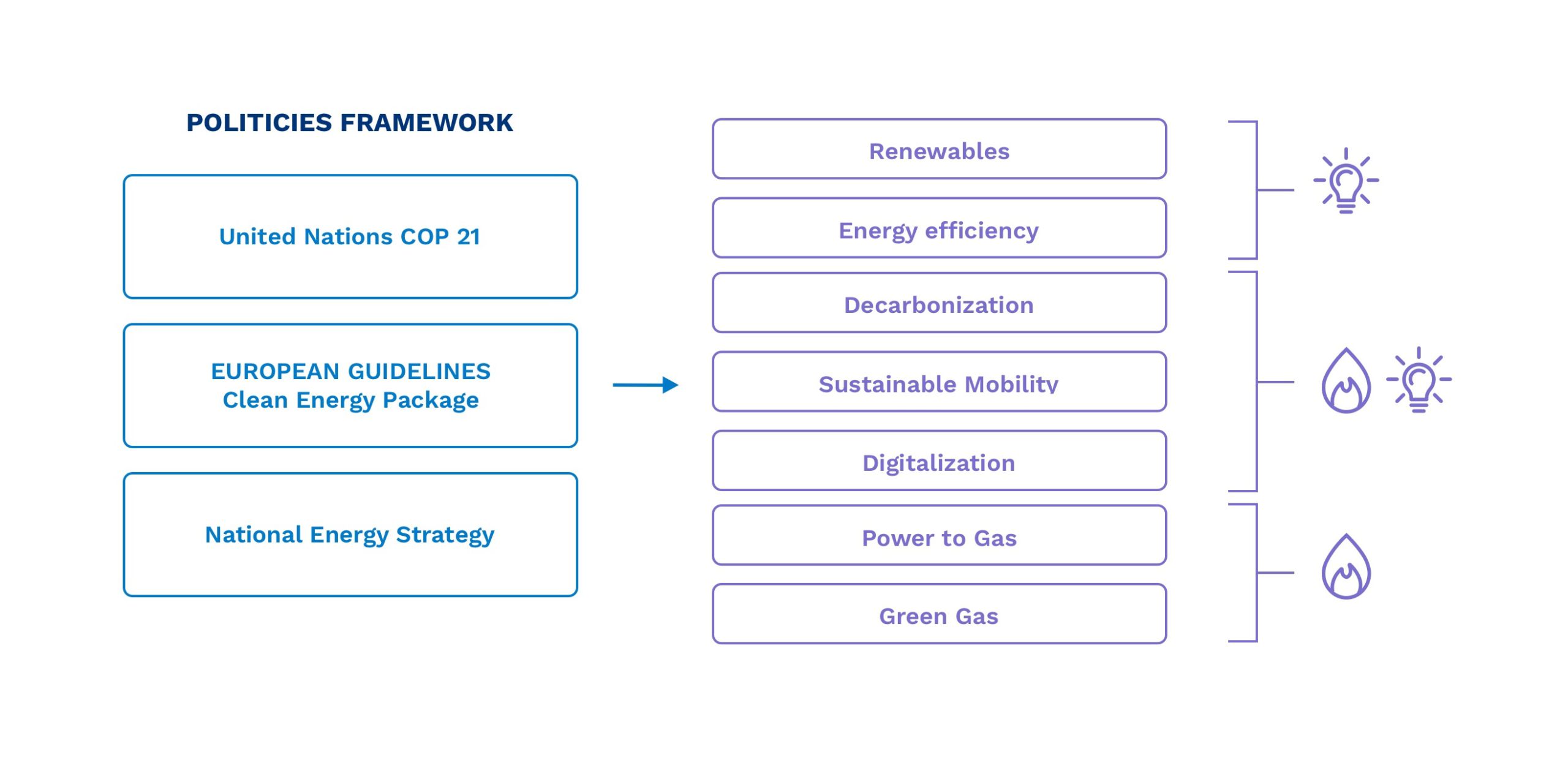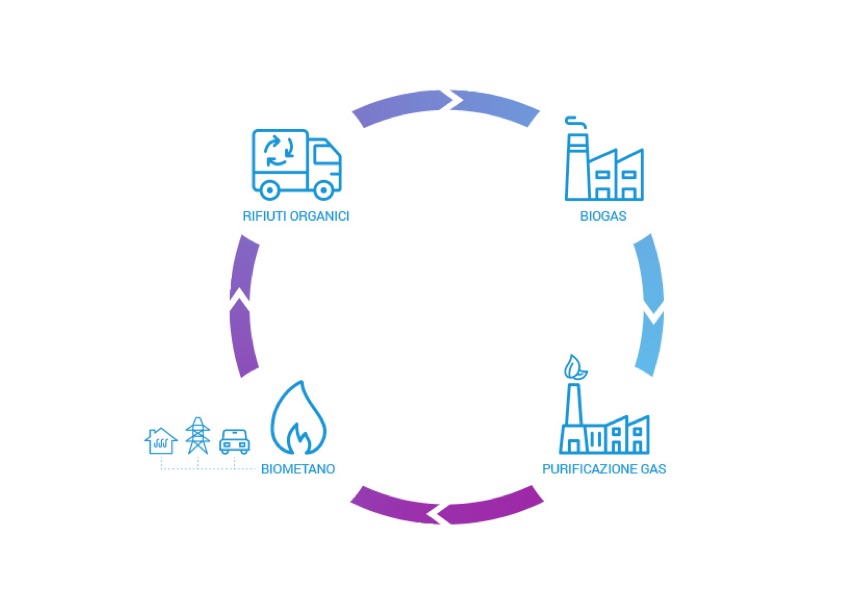 Renewable gas: an important asset
Renewable gas, particularly biomethane, could become an important asset in the development of the circular economy. The new Italian regulatory framework provides for biomethane to be gradually introduced into the gas transmission and distribution system.
We operate mainly in the regulated market (95.9% of our 2020 revenues are regulated). We have the advantage of operating in a very stable regulatory framework, which gives us clear visibility for the future. We are the undisputed market leader in Italy for redelivery points (with a 35% share including subsidiaries). The establishment of ATEMs (minimum territorial areas) in 2011 was aimed at accelerating the process of market consolidation. Although this process has slowed down considerably, we are ahead of the game in the current concentration, as shown by the allocations resulting from the tenders we have participatedin to date. 
Decline in the number of gas distribution operators in Italy