Together for the community
Together for the community
We are promoters of projects that provide concrete answers for a more sustainable environment forus, our community and future generations.
Sustainability guides our choices and is an integral part of our daily lives, increasingly characterised by flexible mobility, digitalisation and green, responsible lifestyles.
Our territory is changing, as is our way of living it.
A sustainable and green awareness is becoming increasingly widespread, leading to an awareness of the need to lead a responsible and environmentally friendly lifestyle.
In this changing context, we promote the development of projects that respond to the needs of the area and provide concrete answers for a more sustainable life and environment for us, our community and future generations.
We act with and for the territory to contribute to the evolution of society.
The territory in which we are present is wide and varied: we operate in urban and metropolitan centres, but also in local realities. These differences are opportunities for growth and innovation that spur us on to rethink sustainable development within everyone's reach and with diversified solutions that provide opportunities for growth everywhere.
This is why we contribute to the social and cultural development of the areas where we are active, promoting a strong connection between networks, territory and community through:
We proactively dialogue with the local area, with the aim of anticipating the needs of a changing society and proposing concrete solutions for a more sustainable life.
We engage the community and the younger generation to raise awareness of the importance of energy efficiency and guide them towards responsible lifestyles, where everyday life, mobility, work and study have a positive impact on the environment.
The SDGs integrated into our actions
We strengthen our contribution towards achieving the specific Sustainable Development Goals (SDGs) that make up the United Nations 2030 Agenda. Aspart of our land and community development efforts, we contribute to achieving the following SDGs with concrete actions.
Find out more
We contribute to the sustainable development of our territory and guide citizens towards a decarbonised economy by 2050, as envisaged by the European Green Deal. Our contribution is crucial to bring about change, but we believe that everyone can make a difference, even with simple actions in everyday life. From our daily movements to the management of our homes. 
We grow with our communities
We move in a sustainable way on the territory
We contribute to a sustainable and efficient home
During 2019, we completed the conversion of the company fleet: 100% of our vehicles are now powered by natural gas, generating CO2 savings of 1,120 tC02 and a 15% reduction in vehicle emissions. In 2021 we also launched the first methane-powered boat, to help protect the ecosystem of the Venetian lagoon where we provide our services every day.
What is the role of natural gas in the energy future?
Methane gas is an environmentally friendly, safe, practical and economical fuel. But in the energy transition path in which we are all players, it will evolve to accompany us towards the use of sustainable energy sources.
Find out how
Natural gas is an energy an energy resource that contributes to the development of increasingly sustainable and efficient housing, generating value in terms of energy savings and sustainable development.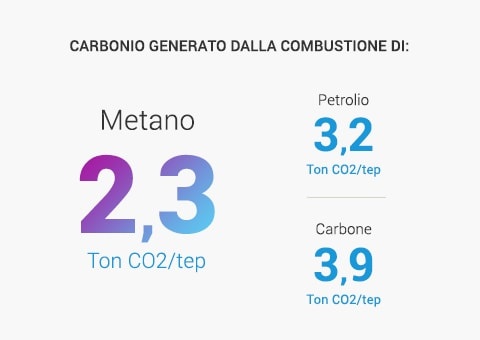 Natural gas has a low environmental impact.
Of all the fossil fuels, natural gas has the least environmental impact.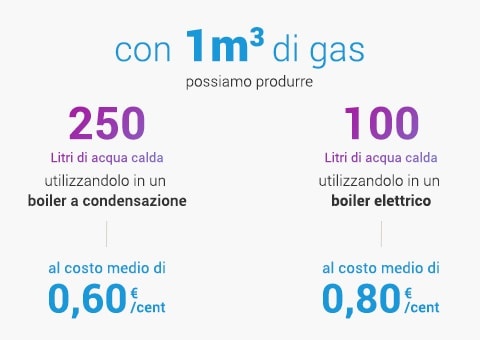 Natural gas is cheap.
The direct use of gas is less expensive than the use of electricity, both because of its availability and ease of transport.

Natural gas is flexible and indispensable for the future energy balance.
The demand for energy varies continuously over time, but natural gas has the flexibility to respond to different needs. The gas can be extracted and stored so that it can be used in response to peak demand. And contribute to the energy balance that renewables cannot provide.